Hands down this project taught me so much about social game development, marketing and analytics.  Solitaire Heaven is a medley of solitaire games that people can play on Facebook.
This game had it all 5 games, leaderboards, challenges, and boosts.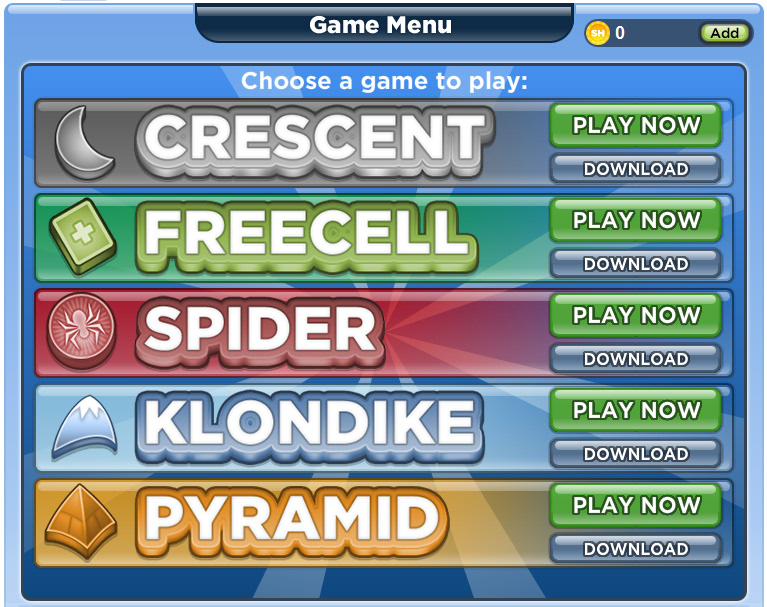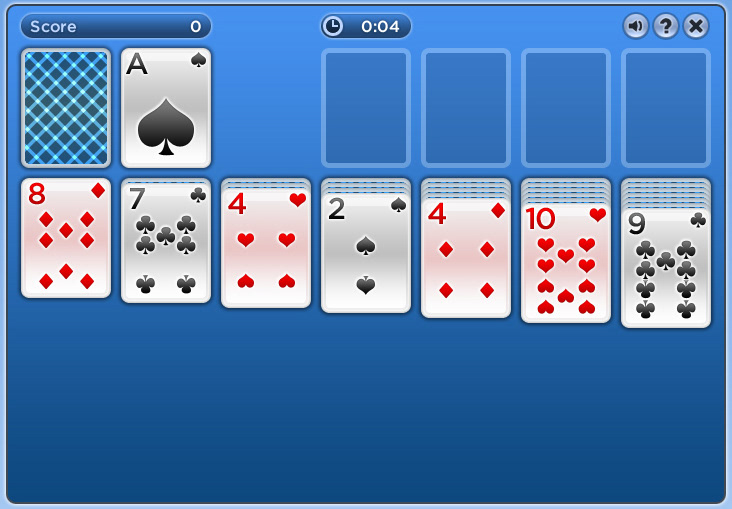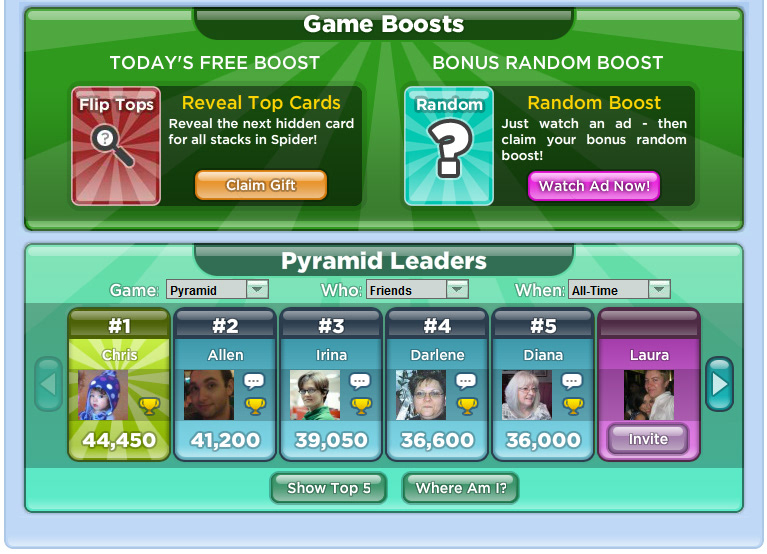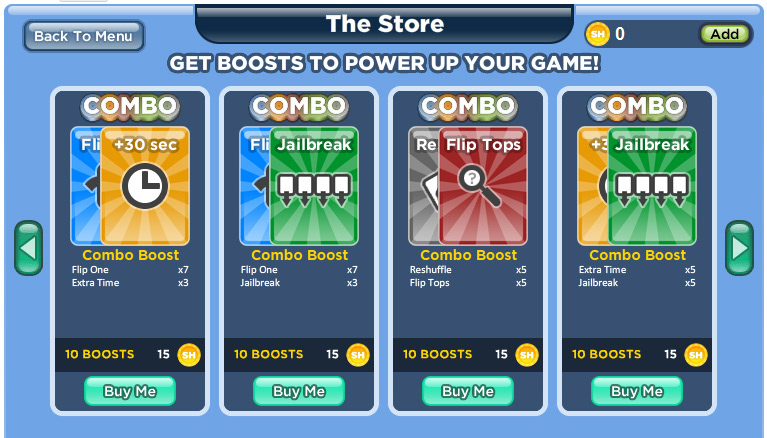 So that was the final look of the facebook game, but that didn't happen overnight - it took many iterations.  Along the way game features came and went - and here they are...